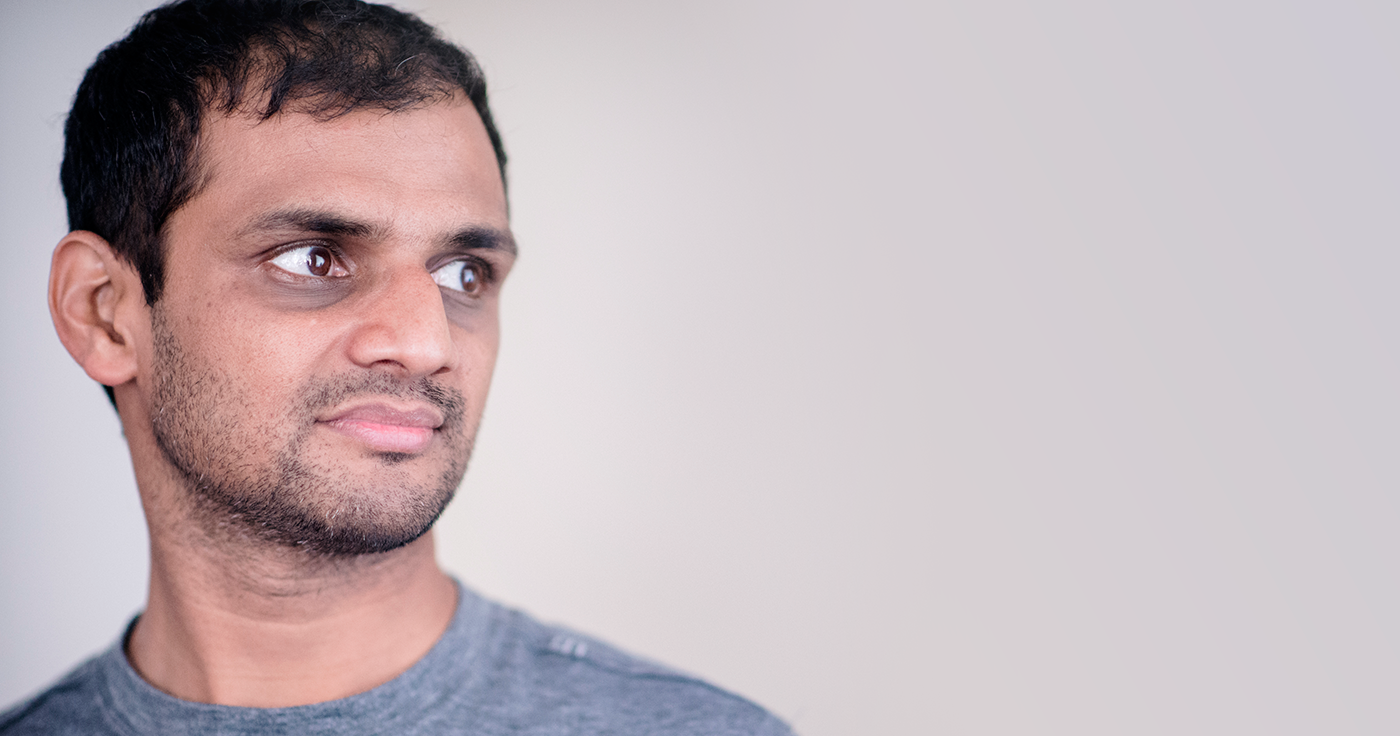 Guest teacher R. Sharath Jois
R. Sharath Jois is a teacher, practitioner and lineage holder (paramaguru) of Ashtanga Yoga, in the tradition of K. Pattabhi Jois. Sharath will come back to us in Stockholm July 3 – 8 2019.
R. Sharath Jois is the director of the Shri K. Pattabhi Jois Ashtanga Yoga Institute (KPJAYI) in Mysore, India. He is an author, the subject of several documentaries, and is known for his expertise in ashtangayoga. As a teacher, Jois reinforces the idea that practising ashtangayoga is a process and that asanas are simply one aspect of the practice, preparing individuals to incorporate the other limbs into their lives. There are many layers to the practice and although it may appear as a linear practice, marked by progression based on the addition of new asanas, it is in fact, much more nuanced. This is precisely why students are encouraged to focus on the physical practice because the experiential aspects of the practice are where the true learning occurs, not simply by reading about yoga theory; the practice is the foundation for the practical application of yoga theory. He studied under his grandfather for twenty years.
The Workshop
Sharath will give six morning classes and one conference. The Workshop is in Sjöstadshallen, Skeppsmäklargatan 1.
Everyone who are familiar with part of or the full primary series is welcome.
Start date, July 3
We start July 3 at 6:30 am with a led primary class for all participants. Sharath will every morning from Wednesday to Monday teach led primary 6:30 am and in his calm and steady rhythm count us through all vinyasa and asana. You are very welcome even if you have not completed the primary series yet.
Participating on the led intermediate classes Friday, Saturday and Sunday 8.00 am requires that you have been taught at least till Eka Pada Sirsasana by a KPJAYI authorized or certified teacher, see the list. Sharath requests the right to stop anyone not performing an asana sufficiently. You are required to participate all 3 days – no drop-ins.
Contact Lisa Lalér at lisa.laler@comhem.se,  if you have questions about the practice.
The Conference, July 6
The conference is at July 6, at 4 pm, Sjöstadshallen, Skeppsmäklargatan 1.
---
Terms
---
Events
Sharath will  also give workshops in London and Copenhagen
If you want to find out more about them, visit sites.